Best Running Shoes For Men
By
fitnessroar
- 20 January 2020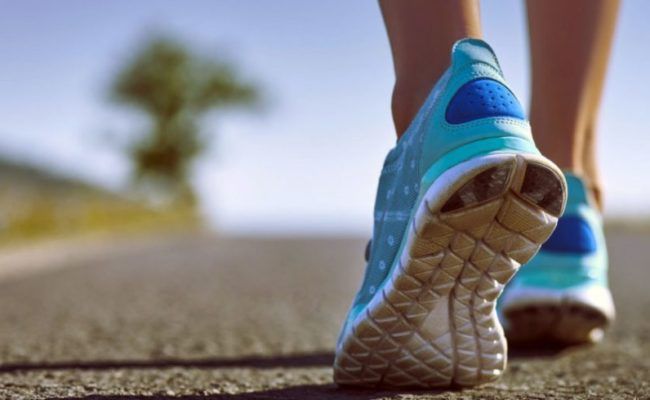 Exercise is a necessity these days for a better and happier life. The right pair of shoes makes a world of a difference while exercising. Many manufacturers come with special running shoes so that you get the best comfort for workout. Here is the list of best 5 shoes for men:-
Adidas Ultra Boost Uncaged
Many runners appreciate the appealing look of the Adidas Ultra Boost Uncaged. These shoes are lightweight and very comfortable. Main attention-grabbing point of these shoes is its long-lasting nature. The boost™ technology is used in these shoes and the main reason behind its responsive performance and durability.
Brooks Ghost 10
A lot of runners have appreciated the Brooks Ghost 10's high-performance as it doesn't cause foot pain. These shoes have gained appreciation because of its shock absorbing capacity. Users also stated that these shoes are sturdy, comfortable and less bulky. Praiseworthy point of Brooks Ghost 10 is its shoelace holder. It would not be wrong to say that Brooks Ghost 10 is one of the best shoes for doing exercise.
Brooks Glycerin 15
Brooks Glycerin 15 is the updated version of Glycerin 14. Many users have said that these shoes are highly comfortable and lightweight. The superior quality of the product makes it one of the best running shoe ever. Many runners say that that their foot and leg problems diminished after they started used Brooks Glycerin 15 while doing their workout.
Under Armour Charged Bandit 3
Under Armour Charged Bandit 3 are lightweight and extremely breathable. These shoes provide a secure fit and great foot support. Many users say that Under Armour Charged Bandit 3 is very comfortable and strong. Heel cushioning is the key point of these shoes.
Nike Air Zoom Winflo 4
Nike has always been known for its quality and the Nike Air Zoom Winflo 4 has set even higher. These shoes provide sufficient room in the forefoot section so that users always feel comfortable while working out. The key point of Nike Air Zoom Winflo 4 is its 'Snug Fit' which means the feet of user won't slide inside the shoe during their exercises.
Which shoe would you prefer to buy? Tell us in our comment section.