Rakhi Gifts for Fitness Freak Sisters
By
Prachi Priya
- 14 August 2019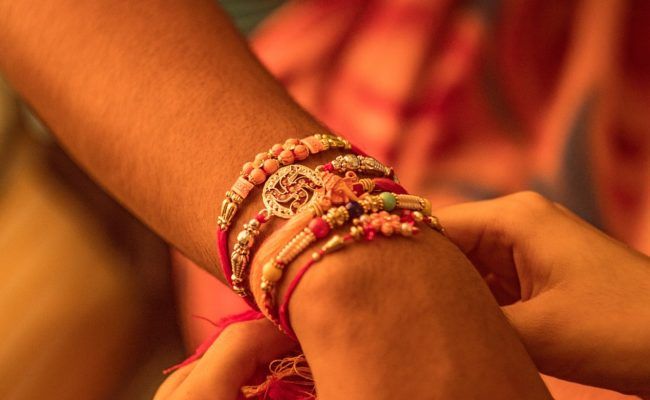 Its Rakhi tomorow and brothers must be puzzled thinking what to gift their sisters this time. Nowadays, people have grown health conscious and there are many who would love getting a gift that encourages them to keep working out on themselves. Similarly if you too have a fitness freak sister who exercises hard to be in shape and fit then this Rakhi, gift her something that would help her in same. Here we have some gift ideas for you, take a look.
Running shoes
Gifting a sports shoes is a good idea. This shoe helps in increasing stability and allows the feet to move naturally. Go for specific shoes for women or if you know your sister's favorite shoe brand, get her that surprisingly.
Wireless headphones
Wireless headphones are helpful while one is running, biking, weight lifting etc. It helps to relieve from getting tangled in the chord. They operate on Bluetooth so is helpful especially while workouts.
Reversible yoga mat
Gift your fitness freak sister a reversible yoga mat and she would surely be obsessed with it. It's nice to look at and with cute prints it would look much attractive and encouraging her to do yoga regularly.
Vegan Hamper
If your sister has turned vegan  than get a hamper made of vegan food items and cosmetics.
Gym bag
A bag is important to carry a mat, towel, extra clothes and everything your sister would carry to her gym. Gift her and she would surely praise your efforts.
Fruit infuser bottle
Water is  very  important and when it comes to staying fit, an infuser bottle is of great use and she can put apples,  lemon or other fruits to enjoy a detox water.
An encyclopedia of healing foods
Gift a book that has all natural food remedies for everything from the common cold to insomnia. Giving the body enough time to recover and heal is another important thing that one needs to take care of. This book would help in suggesting the best for the body.
What is your favorite for your fitness lover sister?