Best Sports Bras Brands To Pick
By
fitnessroar
- 28 January 2020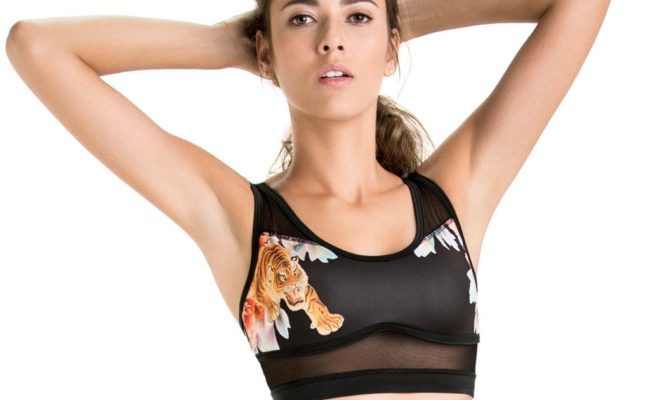 Your guide to buying the best sports bra
If performing yoga sessions or doing heavy workouts in the gym is your thing, then you know how important it is to won the best sports bra ever. A sports bra with a great fit gives you chest-support during heavy workouts and helps maintains shape. Many sports bras now come with moisture wicking pads too as it is essential during exercises and yoga asana. Here we have the best sports bra brands for you to chose from.:
Adidas CMMTTD Chill Bra
The company has created various ranges of bras for heavy gym sessions to stand-ups and normal exercises. The fit is perfect of this one with padded cups and additional clip fastening for extra support makes it a winner on our list. It has been made to ensure less chest movement while not restricting the hand's movement.
Panache non-wired Sports Bra
A fabulous bra look and fabric wise, this was apparently tested by users during marathons and heavy workouts. It has a mesh panel both on the back and in between the breasts to give support and fitness. Having a sweat-wicking fabric makes it great for exercises and long runs.
Lululemon Enlite Bra
It gives you a soft support and is not harsh on the skin. You can breathe deep easily and this one is tested by large-breasted women who loved its fitting. There is no pressure point, it has good support, and the moulded cups make it perfect for heavy workouts.
Freya Sonic Storm Moulded Sports Bra
Freya is a brand that creates lingerie, sports wears and swimwear. Its bras give you a comfortable wear with not irritating the skin. It has been tested and decreases chest movement while providing a nice fit. It has in-built cups that are supportive, and has a three-clip fastening at the back for extra support and it is also comfortable and does not restrict hands movement.
Victoria's Secret Knockout
This brand has its sports bra designed cleverly and is the best looking workout bra. It has another bra inside, while the front bra gives support and a super-stylish look, the inner portion restricts movement. It is good for exercises and decreases bounciness when trying heavy exercises. Lastly, it gets adjusted like regular bras and is thus comfortable and does not give an uneasy feeling.
Nike Pro Classic Dri-fit padded sports bra
It is a great choice for a medium-impact workout. The straps are comfortable for shoulders and this bra is great for cycling, dance, cardio classes etc. This Sports bra is comfortable as it does not feel soggy during a long run and the fabric is not harsh on the skin.