Ladies, Here's How to Pick the Right Hiking Shoes
By
fitnessroar
- 3 December 2019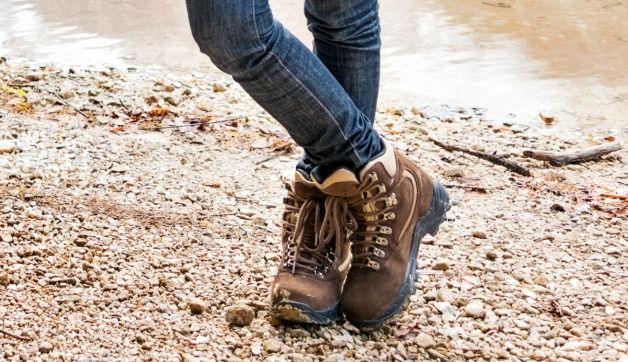 We women are slowing evolving in terms of travel, while luxury travel is not going anywhere, nowadays we love exploring and trekking across untouched mountains. While trekking is becoming popular all thanks to the beautiful views it offers, tourists are slowly taking up hiking. However, to make your journey fun, a great hiking gear is a must. Especially shoes, without the right gear your adventure trip can turn into a struggle. Many branded companies have now got a special hiking shoe line which boasts of advanced technology and ultimate comfort. But as a hiking novice, many people get confused about how to pick a pair. Here are some important points which will help women in choosing the best hiking shoes:
1. Hiking shoes
Hiking shoes are low profile models with flexible midsoles but they are outstanding for day hiking. Some people use these shoes casually as they are very light-weight. Apart from this, these shoes come in waterproof and non-waterproof variants. But, people usually opt for the non-waterproof ones as the waterproof variants are heavier and reduce breathability.
2. Day hiking boots:
Day hiking boots are mid-to high-cut models and are suitable for day hikes or short hiking trips with light loads. They have high durability as they are stronger than normal hiking shoes. Day hiking boots are suitable if you are about to go for 2-3 days trip carrying moderate weight.
3. Backpacking boots:
Backpacking boots are designed for multiday trips and can easily carry heavy loads while offering excellent support. The durability of these shoes is very high as compared to the other two shoes. So, if you are planning a long trip, backpacking boots are the best option for you.
4. Water Resistance
If you are planning to go for a long hiking trip, make sure your hiking shoes are water resistant. These shoes deal with rain, sludges, muddy water et all but your feat can get sweaty due to lack of breathable fabric. Carrying extra socks is a good idea. Wet shoes can lead to ulcers and various foot problems, if you wear wet shoes for a long duration.
5. Fitting
Fitting of the shoes is very important as you cannot enjoy hiking in ill-fitting boots. Even, your balance can gets compromised if you climb with the wrong sized shoes. Apart from this, feet width is the other important parameter because some people feel pinching of the shoe despite wearing their size. So, always consult the shopkeeper before buying any pair of shoes.
6. Weight
As per the study, an individual should carry light gear so that he/she can move faster and freer. It is always suggested to drop the idea of wearing heavy shoes because it makes a person tired and increases the risk of misbalance while hiking. If you want to enhance the experience of your hiking, always opt for lightweight shoes.
Follow us on Facebook to get more information.