Amazing Benefits of Shea Butter for Skin
By
Harshita Sehgal
- 14 July 2020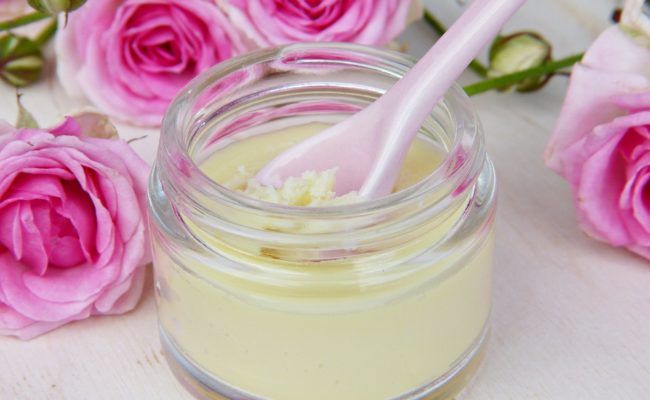 Shea butter
Rich in fats, shea oil is derived from the karate tree (shea tree) and is well known for its beneficial effects on human skin and hair. Shea butter is widely used in lotions, cosmetics, shampoos, and conditioners as being rich in fats makes it a brilliant soothing and skin moisturizing agent. If you are looking for a natural solution to your skin problems, shea butter is the answer. Check out various amazing benefits of shea butter for the skin:
•    Treats acne
Shea butter is known for its healing properties because of the presence of several fatty acids such as oleic, palmitic, stearic, and linolenic acids. Pure shea butter cures skin rashes, scars, stretch marks, burns, insect bites and acne. Lupeol, one of the most important components of shea butter can reduce acne formation.
•    Reduces stretch marks
Shea butter is used in ointments and creams that are prepared for stretch mark treatment. It can help prevent and reduce stretch marks formed during pregnancy. The application of shea butter will restore the natural elasticity of the skin also improve its collagen production. A daily message with it can help heal them quickly.
•    Reduces skin inflammation
Shea butter consists of cinnamic acid that has anti-inflammatory properties. These properties make it good for the improvement of skin conditions that result in increased inflammatory compounds. Conditions like dermatitis and rosacea can be treated by shea butter. It can also be used for sunburns, rashes and cuts.
•    Wonderful lip care
It is amazing for lip care as it is easily absorbable and provides extra moisture and nutrients that lips need during winters. It is a perfect lip balm and is used in their making as well.
•    Offers relief to itchy skin
With its moisturizing and anti-inflammatory properties, it can be beneficial for itchy skin. Dryness can cause your skin to start peeling or skin itching but shea butter will provide relief to it.