Best Micellar Water Available in India
By
Harshita Sehgal
- 13 November 2019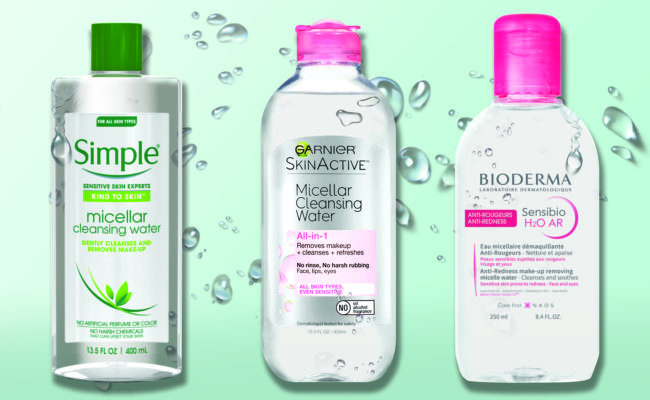 Micellar water is a French skincare secret which removes waterproof makeup and dirt from the pores. This product is your skin's BFF as it comes with a ton of benefits for our skin. Micellar water acts like a cleanser, toner, makeup remover and can even be used as a moisturizer! Check out the list of other benefits of Micellar water and the best ones available in the Indian market:
• Garnier Skin naturals Micellar water
This one is really effective and one of the best micellar waters. It results in a perfectly cleansed as well as refreshed skin. It doesn't contain paraben or alcohol and is gentle on the skin. Garnier Micellar Cleansing Water is best suited for everyday make-up.
• Forest Essentials micellar water
Forest essential is one of the best brands when it comes to skincare range. This micellar water is prepared with pure Himalayan Springwater, steam distilled Rosewater as well as a blend of Ayurvedic Herbs and is designed to work with various types of makeup.
• Bioderma Sensibio Micellar Water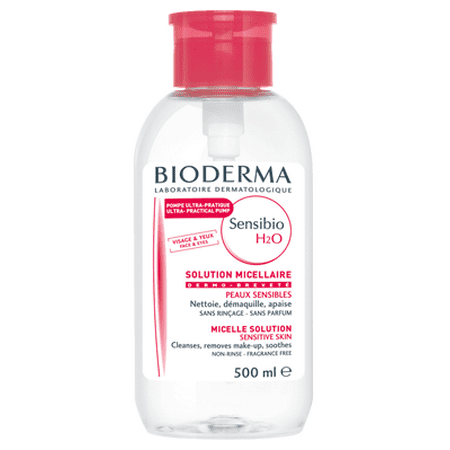 Using a harsh makeup remover can be very bad for your skin especially sensitive skin.But Sensibio H20 is one of the best options availabel in the market which removes all kinds of makeup and is suitable for all skin types. You can easily find it online.
• Simple micellar cleansing water
This one is made with skin-loving ingredients perfect for all skin types, including Vitamin B3, Vitamin C as well as Triple Purified Water. It is free of chemicals and artificial perfumes.
• The body shop micellar water
It is so effective that it removes makeup with just one swipe and leaves the skin clean and refreshing. It makes the skin soft and soothing as well. It is prepared with a 100% vegan formula and is enriched with chamomile oil.
•    Innisfree micellar water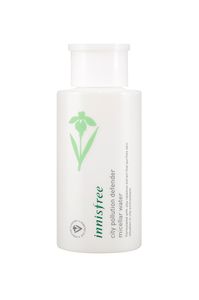 It contains the Jeju jujube extract that removes impurities from the skin along with waterproof makeup. It removes makeup in the most effortless manner and leaves the skin relaxed.