Homemade Scrubs Better than Salon Facials
By
Prachi Priya
- 18 May 2020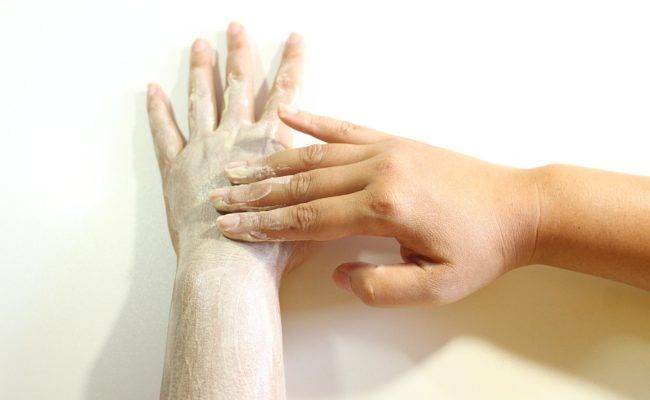 Everybody loves homemade facials and scrubs as they make you look better naturally and are relaxing as well. The best part is they are way more affordable than spa in salons and can be done at the home itself.  Homemade facials are great for maintenance and there are many ways in which it proves to be better than salon ones.
Homemade remedies v/s Professional remedies
Homemade scrubs are way much affordable than the facials in salons. Homemade natural scrubs and cleansers are are even good for sensitive skin and can be done at your convenience. Also they are made of natural ingredients and can give the skin that glow back without any side effect.On the other hand chemicals used in the products can cause skin irritation and can also lead to acne and various skin problems. Salon scrubs can harm the skin and over massaging can also make it dull.  Also some products contain parabens too.
Benefits of natural scrubs:
Packed with vitamins and minerals to help keep your skin tight.
Natural scrubs can more efficiently scrub away dead skin and other impurities.
Reinvigorates the skin
No side effects
No fear of chemicals
Soothes the skin and fights the acne
Best for sensitive skin
Home made scrubs recipe
Oily Skin
Coffee Face Scrub
Ingredients
1 tablespoon coffee grounds (preferably from freshly brewed coffee)
1 tablespoon yogurt
How To Use
Mix the coffee grounds and yogurt together and gently scrub your face for a minute or two.
Leave it on for about five minutes and then rinse.
Dal and yogurt Scrub
Ingredients
2 teaspoons masoor dal powder (red lentils)
A pinch of turmeric
1-2 teaspoon yogurt
How To Use
1. Add the turmeric powder to the red lentils powder and mix well.
2. Now, add the yogurt and mix.
3. Scrub your face gently with this for 2-3 minutes.
4. Rinse with lukewarm water.
Sensitive Skin
Rice Scrub
Ingredients
Lemon: Half
Rice Powder: 2tsp
Rose Water: 2tsp
How to use
Squeeze juice from half a lemon.
Add two teaspoons of rose water and a teaspoon of rice powder to this juice mixture.
Blend well to form a thick paste.
Spread this scrub on your facial skin and let it sit there for 5 minutes.
After that, wet your finger tips and gently start scrubbing in circular motion.
Scrub for 5 minutes and allow the mixture for more two minutes and wash off with plenty of cold water.
Honey and Sugar Scrub
Ingredients
Honey:1 tbs
Yogurt: 1 tbs
Lemon juice: 1 tbs
Banana: 1
Oatmeal:
Take 1 tbs Honey, 1 tbs yogurt and 1 tbs lemon juice one ripe banana and 1 tbs oatmeal.
Mix all the ingredients in a bowl. Massage the homemade facial scrub into your skin.
You can also leave the mixture on for five to 10 minutes as a facial mask. Remove the facial scrub by rinsing it with cool water. Alternatively, you may use a warm wash cloth to steam the mixture off of your skin.