Surprising Benefits of Marigold
By
Harshita Sehgal
- 22 June 2020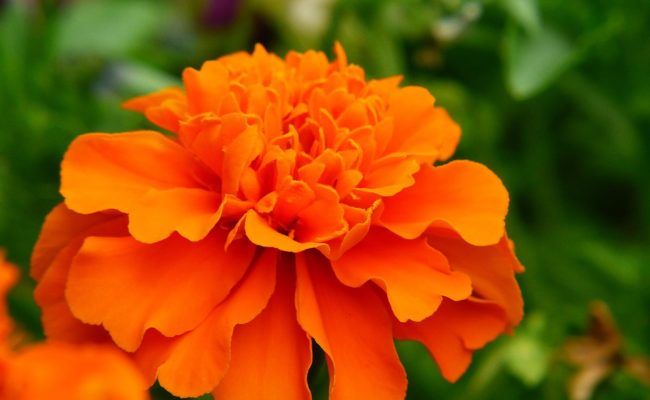 Marigold is a bright orange colored flower found in gardens and is also popularly known as "Genda Phool". It is widely used for decorations, but other than that it is also used to treat many health-related problems. It is an herb because of the presence of anti-bacterial, anti-inflammatory, antifungal and antiseptic properties. Moreover, it has many benefits as well. Check out some of them below:
Due to its anti-inflammatory properties, it helps in increasing blood circulation. This flower is also beneficial to heal any type of wound.
Calendula extract in toothpaste or applied topically can help stop bleeding gums.
Marigold fights inflammation linked to acne and its antimicrobial effect helps in keeping the skin clear. It treats acne effectively  and also treats dermatitis and diaper rashes.
Relieves pain in menstruation
Marigold has benefits for the proper regulation of the menstruation process in females. It eases the menstrual pains and issues and also regulates the production of estrogen.  Have marigold tea made from the flower petals steeped in water.
Many people get swelling due to injuries and as the flower has anti-inflammatory properties it reduces the inflammation. Therefore consuming or applying the marigold paste on the skin reduces swelling.
This flower is filled with anti-bacterial, anti-inflammatory, analgesic and dermatological properties so the use and consumption of marigold strengthens the immune system that reduces the risk of getting diseases.
It can be used to treat chronic inflammatory conditions of the eye. The combination of its antifungal, antibacterial and its immune boosting effects makes it a great remedy for eye infections. Due to its antioxidant effects, it also protects against damage from exposure to ultraviolet radiations.
Calendula extract can help treat ear pain due to acute otitis media.
How to make Marigold cream at home:  If you don't have extract then you can make it by  by chopping fresh flowers, drying them and grinding/stirring them into virgin coconut oil. Heat the mixture lightly and allow it to cool to room temperature before applying to the skin.
Tip: If you are pregnant or are currently breastfeeding your baby then avoid using it