Chocolate Day: Protein Bars for your Gym-freak bae
By
Sanya Bajaj
-Feb092018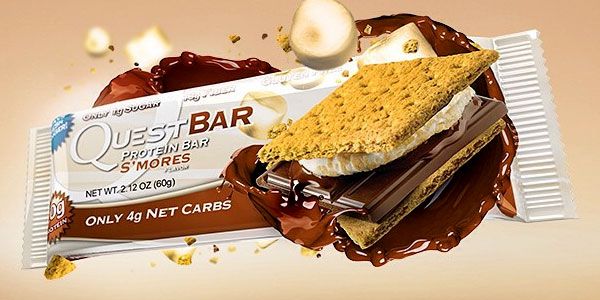 Protein bars are like a miracle snack for health freak men and women. They have sufficient protein that is needed to feed the muscles, with delicious flavors that you'll want to sub them for dessert also. So, if you have a health freak partner and you want to give them a chocolate on chocolate day pick up a protein bar. A protein bar will make him feel special and it would not make them guilty of breaking their diet!
DETOUR SIMPLE SALTED CARAMEL COOKIE DOUGH
This Cookie Dough flavor is extremely tasty and with the addition of salted caramel, it has a tangy jolt to a regular old sweetness. With its smooth coating of rich chocolate, it is hard to believe that it's just a protein bar.
GRENADE CHOCOLATE CREAM
This is an amazing triple layered bar with an airy, crispy, cookie-like center which gives a lighter feel than a lot of the heavier bars. It is all topped with chocolate cream and caramel, with a rich layer of chocolate that easily melts in the mouth.
SOURCE BAR CHOCOLATE CHIP COOKIE DOUGH
An amazing cookie dough bar full of nutrition, the best part about this chocolate is that it is both soft and crunchy that makes you feel like you're having a candy bar.
QUEST MINT CHOCOLATE CHUNK
This is the best bar for all the mint lovers, this bar has an amazing mint/chocolate combo. Peppermint oil in the bar gives it a refreshing feel that comes from it's rich, smooth chocolate taste in every bite.
GRENADE CARAMEL CHAOS
This bar has a chocolate coating and is best for caramel lovers. It looks like a candy bar and its taste like Snickers because of its caramel/milk chocolate combo and crunchy crisps.
QUEST APPLE PIE
This bar is the best for fruit lovers, you will fall in love with this bar as it has small chunks of actual apples which gives an amazing taste with the subtle taste of cinnamon throughout the bar.
QUEST S'MORES
The S'mores bars are too healthy with Real pieces of graham cracker crumbles and big chunks of chocolate which complement its cinnamon-sweet base.