Dirty Kitchen Towels Cause Food Poisoning
By
Harshita Sehgal
- 19 May 2020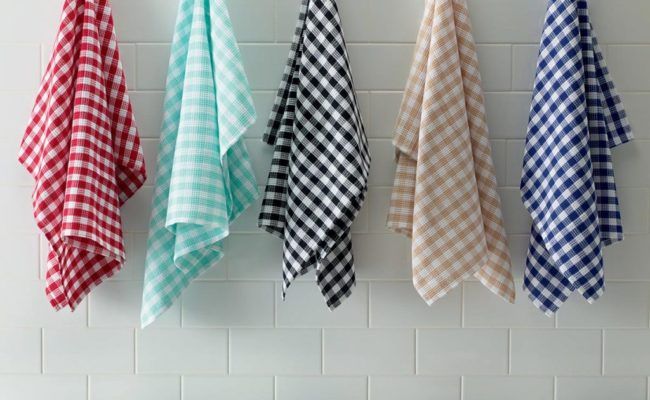 Find out how dirty kitchen towels can be harmful for you:
We all use kitchen towels for multi-purpose tasks, but this mistake can put us at potential risk of bacteria that can cause food poisoning. According to researchers the towels used for wiping utensils, drying hands, wiping/cleaning surfaces have a higher bacterial count. Coliforms are found to be higher in humid towels, multipurpose towels and in towels from families having non-vegetarian diets.
The researchers said: the presence of these potential pathogens from the kitchen towels shows that they could be responsible for cross-contamination in the kitchen and could lead to food poisoning. The family composition and hygienic practices in the kitchen affected the microbial load of kitchen towels.
A study was conducted where 49% of the kitchen towels collected had bacterial growth. The towels used for multi-purpose showed a higher amount of bacteria than the dry ones. Out of the 49 samples which were positive for bacterial growth, 36.7% grew coliforms, 36.7% Enterococcus spp, and 14.3% S. aureus.
S.aureus was isolated at a higher rate from families of lower socio-economic status and those with children. And Coliform and S. aureus were detected at significantly higher prevalence from families with non-vegetarian diets.
It is also found that diet, type of use and moist kitchen towels could be leading factor in  promoting the growth of potential pathogens responsible for food poisoning.
It is also revealed that Escherichia coli are a normal flora of human intestine and is released in large numbers in human feces. The presence of Escherichia coli indicates possible fecal contamination and lack of hygiene practices.
Humid towels and multipurpose usage of kitchen towels should be stopped. Bigger families with children and elderly members should be especially paying attention towards hygiene in the kitchen. To stay healthy and stay away from food poisoning you must use clean kitchen towels and keep it hygienic.