Irrfan Khan's message on life breaks our heart!
By
Harshita Sehgal
- 20 June 2018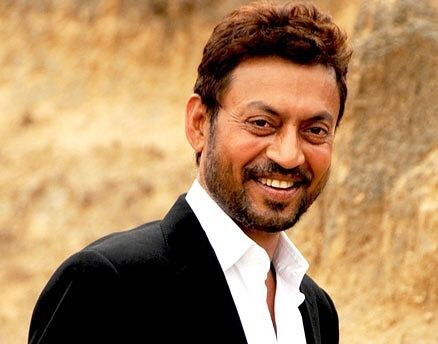 Check out what Irrfan Khan has to say about his battle with cancer:
A few months back Bollywood actor Irrfan Khan revealed that he has been diagnosed with a Neuroendocrine tumor, ever since then he has been MIA from the public eye. The actor is currently in London for his treatment and while earlier reports suggest that he is doing fine, there are speculations that he isn't doing fine.
His colleagues and friends respected his privacy and did not share any details about his treatment and even he hasn't interacted with media since his diagnosis. But for the first time ever he has spoken about his illness and talked about his turmoil to the media.
He says the only thing that is certain is uncertainty. Irrfan has surrendered irrespective of the outcome. The actor also added the pain felt more enormous than God.
Irrfan in an interview to TOI said: "It's been quite some time now since I have been diagnosed with a high-grade neuroendocrine cancer. This new name in my vocabulary, I got to know, was rare, and due to fewer study cases, and less information comparatively, the unpredictability of the treatment was more. I was part of a trial-and-error game,"
He further said, "In this chaos, shocked, afraid and in panic, while on one of the terrifying hospital visits, I blabbed to my son, 'The only thing I expect from ME is not to face this crisis in this present state. I desperately need my feet. Fear and panic should not overrule me and make me miserable.' That was my INTENTION. AND THEN PAIN HIT."
"As I was entering the hospital, drained, exhausted, listless, I hardly realized my hospital was on the opposite side of Lord's, the stadium. The Mecca of my childhood dream. Amidst the pain, I saw a poster of a smiling Vivian Richards. Nothing happened, as if that world didn't ever belong to me. I was left with this immense effect of the enormous power and intelligence of the cosmos. The peculiarity of MY hospital's location – it HIT me. The only thing certain was the uncertainty. All I could do was to realize my strength and play my game better," he told.
Irrfan also revealed that this realization has made him 'submit, surrender and trust, irrespective of the outcome.' He also said that his concerns have taken a backseat and he now knows what freedom truly means.
It felt like an accomplishment. As if I was tasting life for the first time, the magical side of it. My confidence in the intelligence of the cosmos became absolute. I feel as if it has entered every cell of mine.
Time will tell if it stays, but that is how I feel as of now
Through this message, he asks people to stay strong and live life every second. He also suggests being strong and teaches that the only thing certain is the uncertainty.  His fans around the world are shocked and are praying for his better health.
What is Neuroendocrine tumor?
Neuroendocrine tumors which are described as neuroendocrine carcinomas.  A neuroendocrine tumor may grow slowly or aggressively and spread to other parts of the body, including the lungs and the gastrointestinal tract. Many people do not develop symptoms and the tumor is detected incidentally. This tumor starts in the hormone-producing cells of the body's neuroendocrine system, which is made up of cells that are a combination of hormone-producing endocrine cells and nerve cells.
This dangerous disease show symptoms such as:  Diarrhea, Hyperglycemia, hypoglycemia, persistent pain in a specific area, a cough or hoarseness that stays for a long time, loss of appetite or weight loss, thickening or lump in any part of the body, changes in bowel or bladder habits, weight gain or loss, jaundice, unusual bleeding or discharge, persistent fever, headaches, anxiety, gastric ulcer disease, skin rash.