PM MODi's Ayushman Bharat Health Scheme: All you need to know
By
Sanya Bajaj
-Sep262018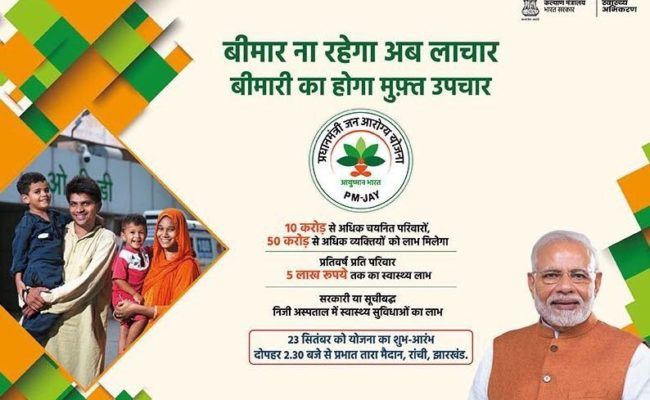 Prime Minister Narendra Modi is one of the most amazing leaders who is always seen doing something that brings a drastic change and benefits to our country.  He is always in the headlines for working hard on all the grounds and recently the newest thing which is in the buzz is PM Modi's Ayushman Bharat Health Scheme launched in Ranchi. This scheme is the world's largest government-funded healthcare programme covering over 50 crore citizens. Narendra Modi launched this scheme and here is all the information that you need to know about it:
The programme will provide health assurance to 10 crore families covering both urban and rural areas.
The scheme will start working from September 25.
The main targets of the scheme are poor, rural families and people with recognizable occupation from urban families. 60 percent contribution will come from the center and rest from the state.
Each family will be given up to 5 Lakh insurance per year.
1,354 packages have been added to the scheme by the health ministry. Treatments including coronary bypass, knee replacements, and others will be offered at 15-20 percent cheaper rates.
Cashless and paperless access to services will be provided to the beneficiary at the point of service.
The helpline number for Ayushman Bharat is 14555.
As per the Socio-Economic caste census, 2011 data 8.03 crore families in rural and 2.33 crore in urban areas will be eligible to come under these schemes.
People who will be entitled to this programme can go at both private and government hospitals to avail the service.
There will be no cap on the age and family size.