Desi Keto-Friendly Vegetarian Dishes
By
Harshita Sehgal
- 10 February 2020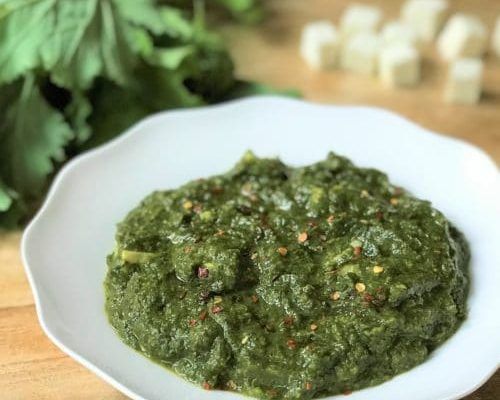 When it comes to losing weight eating right is very important and for this various types of diets are trending these days and one of it is keto diet. In Ketogenic diet, carbohydrates are replaced with fats as the main source of energy in the body and the meals are made up of 10% of carbohydrate, 20% of protein and 70% of fats that means you are loaded with lots of fats. All of us think that keto diet is not for Indian food, but there are ways in which Indian food can be consumed in this diet. Read on to find out
Palak is a superfood that has low carbs and makes a delicious combo when paired with paneer. Palak contains only 3.6 gm of carbohydrates per 100 gm, making it a suitable addition in keto diet.
One form in which Indians love brinjals is in the form of bharta, which is mashed brinjal eaten with breads. Brinjal is one of the most nutritious low carb vegetable. A 100-gm portion of it has just 6 gm of carbs, making it ideal for people on keto diet.
Cauliflower is the greatest low carb vegetable as it contains only 4% of carbs and that is why it can fit into your keto diet plan. You can even make cauliflower rice by finely chopping it and cooking it will all the spices.
India has many green veggies that are low in carb. Sarso ka Saag is a dish made of spinach and mustard that is eaten in winters.  A 100 gm of sarso has only 4.7 gm of carbs.
If you are following keto diet then paneer is going to be your constant partner. A 100-gm of paneer has a mere 3.4 gm of carbs. To give paneer an Indian touch you can make its bhurji by adding spices to it.