Frozen Foods That are Completely Safe to Consume
By
Prashansa
- 14 June 2020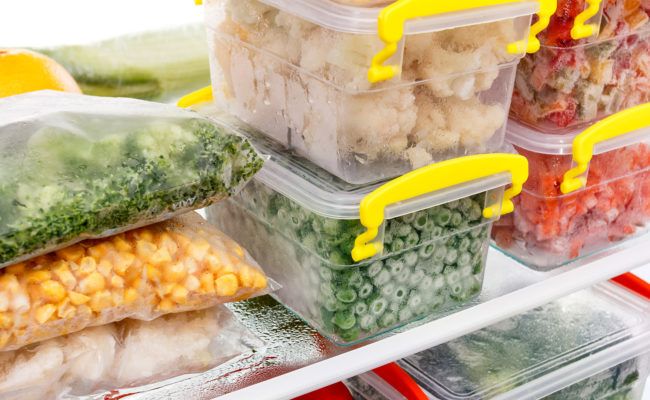 Frozen foods are the best option for people who love to stock because of their busy schedule as it makes cooking easier. Since most of these items are cut and packaged, hence you just have to toss it in your wok.
Even with the obvious benefits, we can't ignore the fact that altering the shelf life of a food item may require more than just freezing and that is why people often refrain from buying frozen products.
It is a good idea to avoid buying frozen meat, pizza, pasta, fish sticks, potato mash, etc but there are some frozen food items that are safe to purchase. Here is the list of those items:
Brocolli
Brocolli is known to be a popular ingredient in many salads and serves as a great source of folic acid. The nutrient content and value remain the same and according to an experiment, frozen broccoli may contain more Vitamin A, Vitamin C, and Vitamin B2 than the ones sold fresh.
Spinach
You can find frozen spinach easily and it is completely safe to consume as no additional preservatives are added to keep them fresh.
Corn
People who consume corn daily often buy it in bulk and the best way to keep them fresh for longer is by keeping them frozen.
Peas
Peas are a great source of minerals, magnesium, phytonutrients, and lutein. It is a versatile ingredient present in many sandwiches, soups, salads, and even mains.
Berries
It is not easy to find berries that easily, especially in India hence it is only understandable if you want to buy them in bulk and store for later. Frozen berries are safe to consume.
Carrots
Sliced carrots are a savior for people who need to whip up a meal real quick. Make sure you buy the ones which do not have added preservatives or salt.
Brussel sprouts
These are generally blanched before freezing and a highly nutritious ingredient to add in your salad.
Here are some frozen food items that you can buy without thinking twice. However, avoid buying pre-packaged frozen meals that are loaded with chemical preservatives.