Health Benefits of Baby Corn
By
Harshita Sehgal
-Jun292018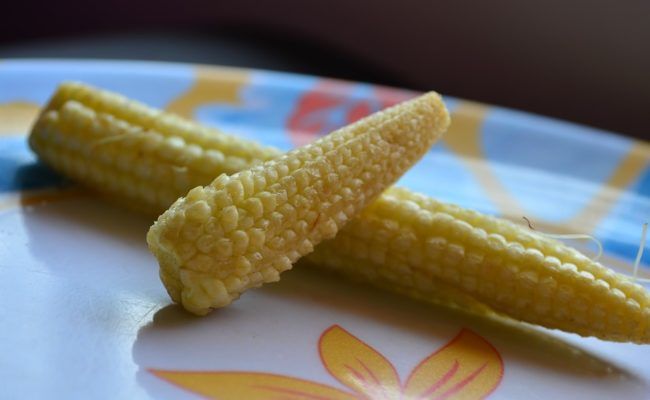 Did you know baby corn is one of the healthiest vegetables that can be used in salads and stir fries? It is largely used in Asian and Oriental cooking but it has a less sweet taste than the corn. Many people think that this small veggie doesn't contain any nutritional value but it is not true. Baby corn is blessed with important nutrients such as magnesium, vitamin A, and iron etc. All these make it a healthy food. Check out some unknown benefits of baby corn:
Irrespective of its small size a baby corn contains a high amount of fiber, both soluble and insoluble. Due to which it relieves constipation and other digestion related problems. A healthy digestion also leads to healthy weight loss.
Corn is known for its high starch and carb content, but baby corn is less starchy and contains low carbs. It also have almost zero fat content which makes it a better choice for weight loss.
Baby corns are a rich source of folate and the folic acid plays an important role in preventing abnormalities in the unborn baby. Thus, pregnant women must add baby corn to their diet for healthy nutrition.
Yellow baby corn has a great amount of Vitamin A which helps in maintaining good vision thus promising increased eyesight. It also contains carotenoids that support eye health and lower the risk of cataracts.
This small vegetable is fully loaded with Vitamin C, carotenoids and bioflavonoids that keeps heart healthy and controls your cholesterol levels.
Baby corn consists of iron that helps in preventing iron deficiencies such as anemia.
Prevents nausea and vomiting
It contains Vitamin B-6 and it is said that Vitamin B-6 can treat nausea and vomiting problems.
So don't wait and start including it in your salads and diet.