Holi food items for diet conscious people
By
Harshita Sehgal
-Mar012018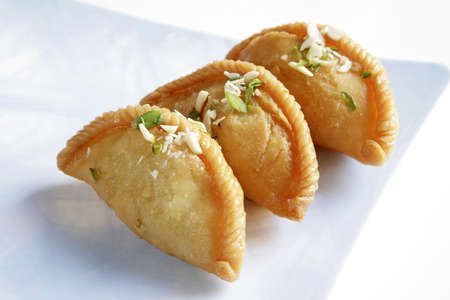 We all are busy preparing for Holi and most of us must be thinking to ditch the diet plans for the festival as besides colors, Holi is about sweets and food as well. We know how important it is to stay fit so here  is the list of foods  that won't disturb your fitness plan and will satiate your taste buds too.
 Replace the rice of traditional kheer with fruits of your choice and cook a delicious sweet dish. It will be perfect for your diet routine.
Gujia is the delicacy of Holi and no one wants to miss it. Don't restrict yourself, instead of fried you can go for baked gujia this time. In fillings you can add coconut, dry fruits, and cardamom.
If you are thinking of avoiding this delicious drink, then we are here to help you. All you need to do is replace sugar with honey and add a different variety of dry fruits.
This traditional drink is full of vitamins and minerals. Instead of cold drink you can drink it and add its benefits to your diet.
In breakfast you can go for besan or oats cheela,,  you can even add paneer filings to it.
For the snacks items replace the fried potatoes with boiled kidney beans chaat.
This Holi, prepare ladoos from roasted yellow chana. Not only does this add to the protein, it also requires less ghee.