Healthy Navratri Recipe Treats
By
fitnessroar
- 24 March 2020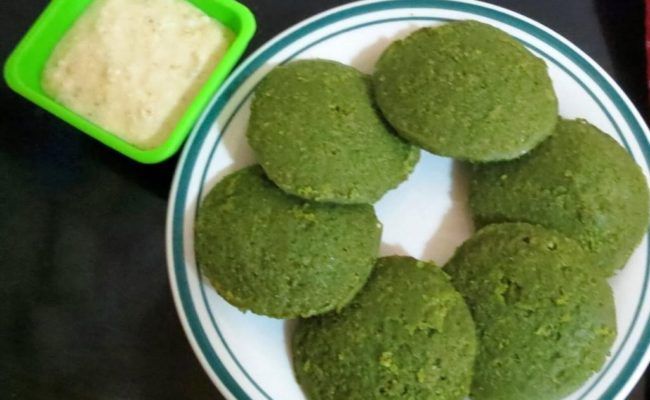 Navratri is a very auspicious time of the year. The days start with morning prayers and offerings. Not only for worship but it is also known for delicious delicacies. The lovely aroma of food fills up the kitchen. Navratri season also promotes healthy eating by the ingredients used in cooking. This Navratri season opt for some healthy dishes. Check out these healthy recipes by Kejal Sheth from Nutrivity.in below:
Green Idlis
INGREDIENTS (1 cup = 250 ml)
1 cup sama ke chawal (barnyard millet)
½ cup rajgira flour
Rock salt as required
Soak for 2-3 hours.
Water for soaking
Palak Paste – ½ cup
Ginger- Chilli Paste – 1 tsp
HOW TO MAKE RECIPE
Take the sama ke chawal in a bowl.
Rinse then well and soak in enough water for 3 hours.
Drain, add rajgira flour and then grind in a wet grinder.
Then just add 2-3 tsp of water & grind well, make sure the consistency of the batter is a bit granular.
Take the batter in a bowl and allow to ferment for 8-9 hours or overnight.
Before preparing, add salt & freshly made palak paste, ginger-chilli paste to the batter and mix well.
Heat water in a steamer or an electric cooker.
Add the baking soda to the batter and stir well.
Pour the batter in greased idli moulds & place in the steamer or electric cooker & Steam the idlis for 8-10 minutes or till they are cooked & serve hot.
Berry & Nuts Yogurt Pops
Ingredients:
1 cup Hung Curds
2 tsp honey
8 to 10 almonds, crushed
2 walnuts, crushed
Berries – chopped
Method:
1. Mix honey and curds in a bowl.
2. Add crushed nuts and chopped berries into this mix.
3. Fill glass bowls or ice-pop molds with this mix and freeze for 2 hours (uncovered).
4. Cover with foil and freeze for 4 more hours.
5. To pull out the pops leave them in room temperature for 2 minutes and then serve.
Blueberry, Spinach, and Avocado Smoothie
Ingredients:
1 cup Fresh Yogurt
2 cups spinach
1 cup blueberries, fresh or frozen
1 Small banana, fresh
1 cup ice
1/2 an avocado
Method:
Place the ingredients in your blender and blend until smooth. Add more yogurt as needed.
Makhana Paneer Tikki
Ingredients:
1 cup Panneer (homemade) , Grated
½ Raw Banana , boiled & mashed
1 cup Lotus Seeds , roasted, ground
2 Green Chillies , finely chopped
1 teaspoon Fennel seeds (Saunf) , crushed
1 Coriander leaves (Dhania) , small bunch, finely chopped
1 teaspoon Chaat Masala Powder
1/2 teaspoon Garam Masala powder
1/4 teaspoon Red chilli powder
Black Salt (Kala Namak) , to taste
Cooking oil
Method :
Roast the makhana in a pan with little bit of ghee until crunchy and coarsely powder it.
Add the grated paneer & raw banana and add all the remaining ingredients in a bowl. Check the salt and spices and adjust to suit your taste.
Shape the aloo makhana mixture into small cutlets and pan fry them in very little oil until golden brown on both sides.
Serve hot with mint chutney.
Rajgira Paneer Paratha
Ingredients:
1 cup Rajgira Flour (Amaranth Flour)
1 Raw Banana, boiled, mashed
1 cup Paneer, grated
2 Green Chillies , finely chopped
1 teaspoon Turmeric powder (Haldi)
1 teaspoon Cumin powder
2 sprig Coriander leaves (Dhania), finely chopped
Salt , or rock salt to taste
Cooking oil , or ghee for cooking
Method :
Mix all the ingredients together in a mixing bowl with enough water to a dough consistency.
Divide the dough into equal portions and roll it onto a board.
Heat a pan and add the rolled paratha with some ghee and cook it on both the sides for about 2 minutes.
Make it crispy & serve hot with curds.
Recipes by: Kejal Sheth
Images by:  Nutrivity.in