Healthy Vegetable Juices for Summers
By
Harshita Sehgal
- 28 May 2018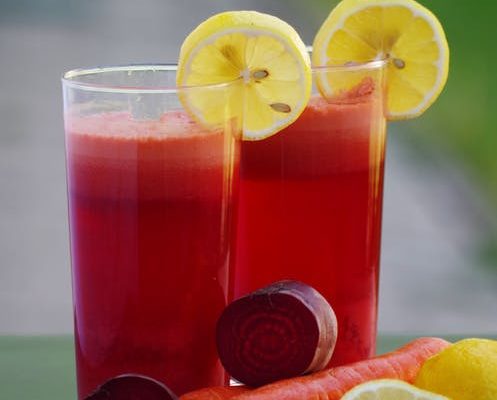 As summers reach the peak, the temperatures are almost touching new records. And hydration is  the key to stay healthy and avoid summer related sickness. No matter how healthy you eat, the intake of fluids always feels less especially when you sweat so much!
Drinking only water is not enough; your body needs to replenish the nutrients it loses, as well. We often choose sweetened drinks, but they are harmful and must be avoided. To stay hydrated and healthy you must drink fruits and vegetable juices. They are low on sugar and calories but rich in nutrients. Here are some vegetable juices that you must drink in summers:
Beetroot has a lot of nutrients like Vitamin C, A, and E which are essential for the body in summer. It also purifies the blood and makes the skin glow. Beetroot juice also has health benefits like maintaining blood pressure and improving stamina.
Amla juice is full of vitamins and antioxidants, drinking it daily in summers with some mint leaves will be really beneficial for you. It is loaded with vitamin C which helps in building body's immune system.
For us, cucumbers are used as summer coolers but lauki or bottle gourd has an equal cooling effect on the body during summer. It is an unusual ingredient for making juice, but its juice will keep you hydrated throughout the day. Adding some mint leaves and spices to it can make it tasty.
Green juices are not tasty but definitely, they are healthy. The green leafy vegetables will provide you a lot of iron, anti-oxidants, vitamins, and calcium if it is made using right herbs and vegetables it can give a nice flavor. Green juice will keep you hydrated and cool both.
What do you like to have in summers?