Twinkle Khanna Compares Keto Diet to an Animal
By
Sanya Bajaj
- 15 March 2019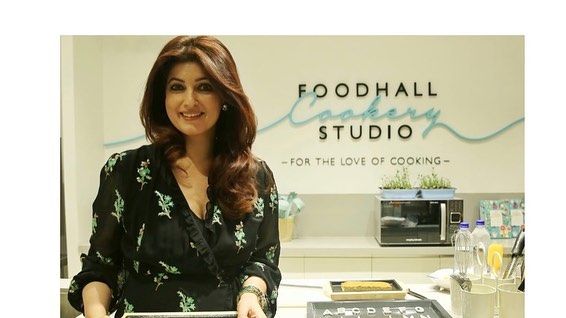 Keto Diet is being followed by both celebrities and common people to lose weight and the results too are amazing. Though it gives good outcome but there are some side- effects too and thus recently B-Town actress and author Twinkle Khanna cracked a hilarious joke on this trendy Diet.
She uploaded a picture of herself where she is standing next to a graffiti wall with a painting of chameleon on it. She captioned it as "What do chameleons and keto addicts have in common? They both eat only protein and their breath is worse than their bite!". Besides this, the actress also used #lamejokesrock' in her post.
Check out the post here:
Some of her followers wrote comments like "Absolutely adore this woman @twinklerkhanna for calling a spade a spade! More like keto- morons" while others commented 'Cannot stop laughing.' We must truly accept that Twinkle is a hub of humor and always leaves the Netizens crack out.
This is not for the first time that Twinkle's caption has left people go Lolz,crazy.The actress often posts pictures on her social media and what makes them more interesting is, the way she adds spice to them with her humorous captions.
Check out some of her more amazing posts below: