Aashka Goradia and Brent Globe Give us Major Workout Goals!
By
Harshita Sehgal
- 10 June 2019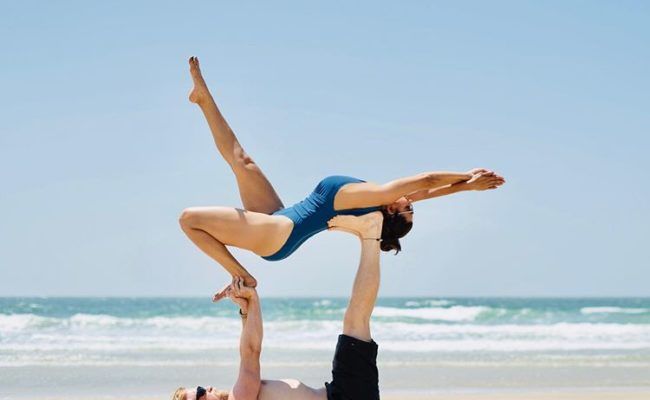 Aashka Goradia and Brent Globe is one of the hottest couples of Tollywood. They not only give us love goals but major workout goals as well as the two are complete fitness freaks and love to perform Yoga together. In the past, they have nailed some of the difficult yoga possess as well.
After their wedding, they have been seen traveling and performing yoga together. Brent is a certified yoga trainer and Aashka has been practicing yoga with him. The couple displays some amazing flexibility.
Aashka and Brent will motivate you with their yoga postures. From practicing against spectacular backdrops to practicing at home, they have something new to offer every time.
Whether balancing Aashka on his feet or creating some really difficult poses to workout videos, they do it all.
Check out their pictures:
We just love their chemistry and the fact that they trust each other
The couple has a YouTube channel where they share their travel diaries and also maintain an Instagram page #kissmetherediary dedicated to the couple's lip-locks while traveling.
The couple got married in December 2017 in India.