B-Town Gym Buddies Who Give us Major Fitness Goals
By
Sanya Bajaj
- 10 May 2019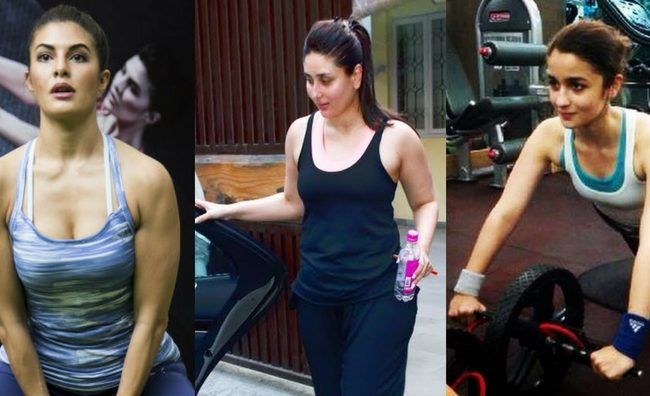 Most of us get inspiration from our favorite stars especially when it comes to fitness. Individually you might have seen many actors sweating hard but there are also some who are popularly known as gym buddies and are strong workout partners.
Kareena Kapoor- Amrita Arora
Both these divas have toned and fit bodies which make girls go jealous. Along with their regular salon session the duo is often seen sharing strong gym partnership. Amrita also post videos on her social media while working out with her BFF. The surprising part is that no one could tell that they both are mothers.
Varun Dhawan- Kartik Aaryan
These handsome hunks are Bollywood's most popular actors, they both workout in the same gym and have an amazing body. They both are trained under the celebrity fitness trainer Prashant Sawant and theirs social media clearly showcase that they are fitness freaks.
Alia Bhatt- Katrina Kaif
View this post on Instagram
Alia and Katrina are really close to each other and besides chilling together they also share some exercise time with each other. Both the actresses are spotted working out with full dedication.
Nimrat Kaur- Sara Ali Khan
Undoubtedly the transformation of Sara Ali Khan has surprised everyone and she never compromise with her exercise routines. The gorgeous diva spends her workout time with Nimrat Kaur, their social media accounts is a proof of it.
Bipasha Basu- Karan Singh Grover
This duo is more than buddies and inspires everyone with their perfect shaped body. They both never get distracted from their gym schedules and are often seen engaging in vigorous exercises to maintain that sizzling body.