Disha Patani is Giving us Serious Fitness Goals
By
Sanya Bajaj
- 20 August 2018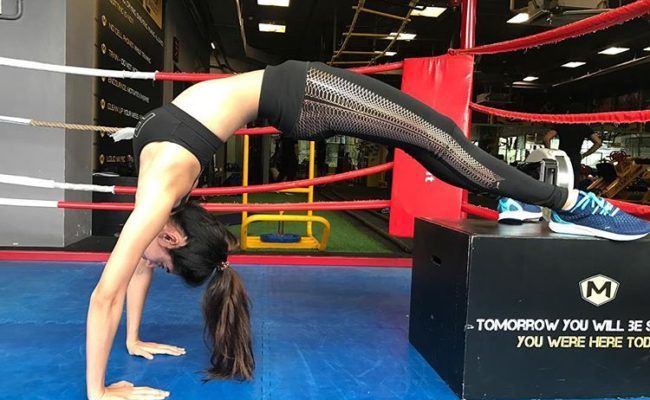 Disha Patani's workout pictures and videos:
Disha Patani is one of the hottest Bollywood actresses. Although it has not been many years since Disha came into Bollywood but her popularity has already made her a big star. The best thing  about the actress is her  amazing body which inspires everyone. Because of her outstanding workout videos and awestruck pictures Disha's social media accounts have suddenly flooded with millions of followers. Her posts give us major fitness goals and prove that Disha works hard in the gym to maintain a toned body.  Her bikini picture has set the internet on fire and all her fans are curious to know Disha Patani's secret fitness mantra.
Disha's advice for people:
In an interview with Vogue magazine, Disha revealed that "I work out every day and my routine usually involves cardio in the mornings, like dancing, kickboxing or gymnastics, and weight training in the evenings. I supplement that with a protein-carbs diet,".
Check out her motivational videos and pictures here:

She also said "The general assumption is that a woman working out involves cardio, not weight training. But we all work out and do heavy weights; I come across so many girls in the gym training really hard. At the end of the day, it isn't about the gender, but about working on your body and becoming your fittest self."
Disha stays on a regimented diet and waits for the cheat day to come and then eat everything that she loves. According to her for working out comfort should be your top most priority so you should always go for good and comfortable footwear if you are planning to work out. It is important to carry a good and right size shoes for your safety.