Malaika Arora and Jhanvi Kapoor set Fitness Goals
By
Harshita Sehgal
- 8 January 2019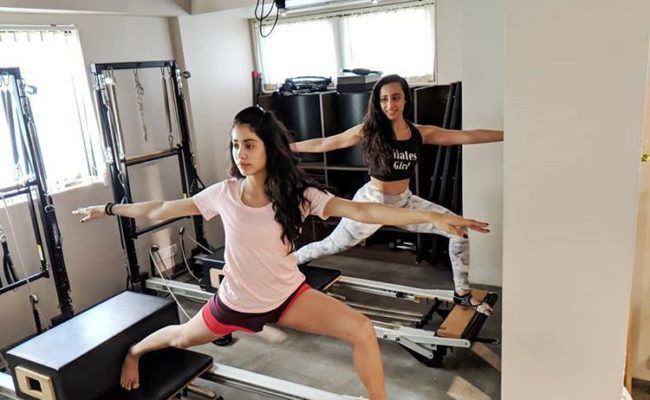 Recently Malaika Arora and Jhanvi Kapoor were spotted doing exercises on the reformer with celebrity fitness trainer Namrata Purohit. The trio can be seen doing resistance workout on the reformer and also some squat exercise.
She captioned the video:
This workout was intense! I think we all loved it! Moving together, staying strong together, achieving our goals together 💪🏼❤️ really used maximum muscle fibres in this workout and made every movement, every rep a 100% effort!! Thank you dad @samir.purohit for making us burn!!! @malaikaaroraofficial @janhvikapoor @lavinaajbani @aneesha_gaba @iamseeratkapoor @juetahemdev,"
Check out the video:

Resistance training is a high intensity workout that is done at a much slower pace. Resistance training is any exercise that causes the muscles to contract against an external resistance with the expectation of increases in strength, tone, mass or endurance.
Resistance exercise can raise metabolic rate, an important factor in maintaining body weight. This training helps in burning energy. Resistance training works by causing microscopic damage or tears to the muscle cells, which in return are rapidly repaired by the body to help the muscles regenerate and grow stronger.