Shahid Kapoor's Body Transformation in Kabir Singh is Worth Praising
By
Sanya Bajaj
- 4 July 2019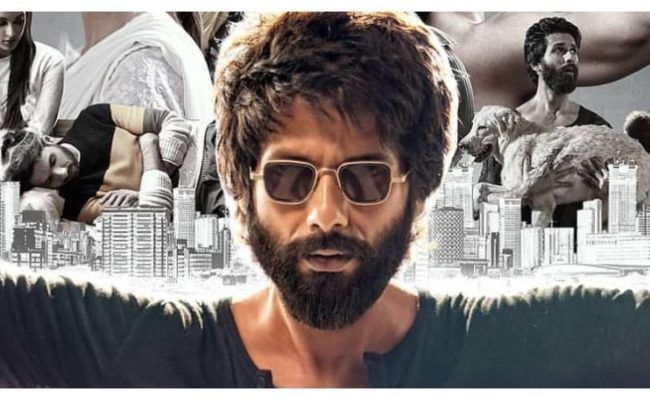 As a viewer it looks really attractive to see stars on screen but in reality, the hard work they do to achieve that particular look is just worth inspiring. Earlier the popular Bollywood actor Shahid Kapoor surprised his fans with his chiseled body in Padmaavat and now people are going crazy for his appearance in Kabir Singh. He looked hot and completely into the character for the film and did a lot of hard work which is just commendable.
The actor recently disclosed that how he had to switch his weight within months for shooting the entire movie.
He said, "My normal weight is around 71-72 kg, I had to go up to 76-77 kg look fat and destroyed but there was nothing enjoyable about it. My fitness trainer Sameer Jaura who helped me acquire a Rajput warrior king's body for Padmaavat was shocked when I told him now he had to help me look as out of shape as possible. It hurts to see all our hard work go waste after, and there was this niggling fear… what if I never looked that way again. But having seen the original, and Vijay's performance, I knew we had to keep it real. I'd shaved off my hair before (for Haider), this time I grew it out and also my beard." After drastic weight gain, Shahid Kapoor altered his diet and dropped 14 kgs to look boyish and smaller than his frame, to play a medical college student. He said, in an interview that "I wanted to look boyish for the younger portions to play a medical student. I didn't want a perfect body; one that was manicured or chiselled because that's not how college-going boys look.He further added that I had to keep to strict timelines since I had just two-three months to prep."
The actor has also shared a picture of his transformation on his intsa account.
Check out the post here:
Kabir Singh is the Hindi remake of 2017 Telugu film Arjun Reddy. The film is directed by Sandeep Reddy Vanga and is doing wonders since the time it has hit the screens.