Fat-Burning Cardio Exercises in Lockdown
By
Harshita Sehgal
- 6 May 2020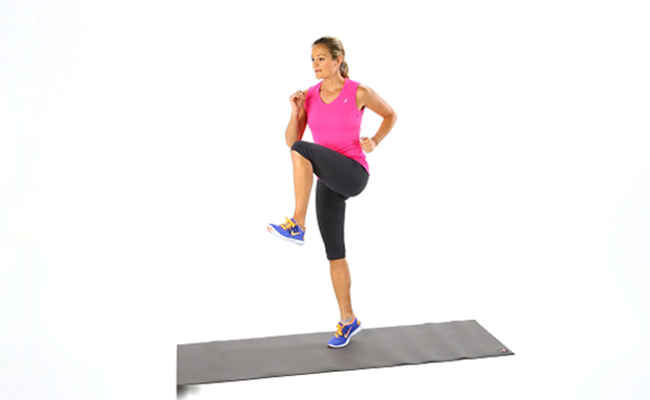 Going to the gym is not an option these days and since everyone is at home people are binging on food, TV shows, and health is slowly becoming a concern. Well, we suggest you get up and do some workouts but if you don't have enough time to do proper workouts, we bring you the list of amazing and easy fat-burning cardio exercises. Check out the list below:
Jumping jacks are a fun way to exercise. You can do more jumping jacks at a slow pace or less jumping jacks at a fast pace.
As you cannot go outside, using stairs for your cardio workout is a great way to burn fat. While climbing stairs you challenge gravity which burns twice the fat in half time than running.
Jump rope is a very efficient way to lose weight.
This exercise is great if you are looking for more tones and firm abs.
This exercise targets your lower body. You can also do this exercise on your stairs.
This exercise burns body fat and is a work out for the entire body.
It helps in burning fat in your abdominal area and thighs. It also increases elasticity and makes you flexible.