Must Follow Morning Rituals for a Productive Day
By
Harshita Sehgal
- 27 July 2020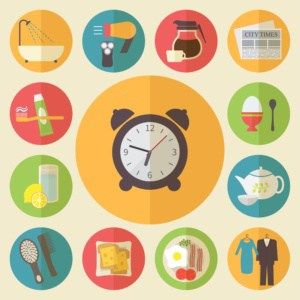 Most of us find it difficult to get out of bed every morning although almost all of us follow a daily routine but let's talk about morning routine as well. A person is the most productive when they wake up and setting up a morning routine ensures good productivity. A morning routine provides you the opportunity to be organized throughout the day and also gives you the right energy and positive vibes. So in order to have a great and positive day, here is the list of morning rituals that everyone must follow. Check it out below:
• Do any kind of workout daily as it will keep you energetic throughout the day.
• Listen to some uplifting music in the morning
• Meditate for few minutes
• Recall all the tasks that you have to do in the day
• Review your budget
• Read newspaper or new in order to gain knowledge about current affairs
• Have a glass of warm water with lemon.
• Raise your curtains and let the sunlight come in.
• Watch an inspiring video to get positive vibes.
• Check your bucket list as this will help you focus on your goals
• Note down a goal for the day
• Conserve your utility by turning off unnecessary electronic devices.
• Identify your most important tasks
• Do something that makes you happy
• Practice deep breathing
• Pay gratitude to the things that you have in life. Being grateful for what you have right now transforms you and removes negativity from you.
• Drink a calming beverage it can be tea of coffee or anything that makes you feel relaxed.
In approximately 30 minutes you can make your day happier and brighter.