6 Fitness Apps that makes things easier
By
Prachi Priya
- 31 January 2018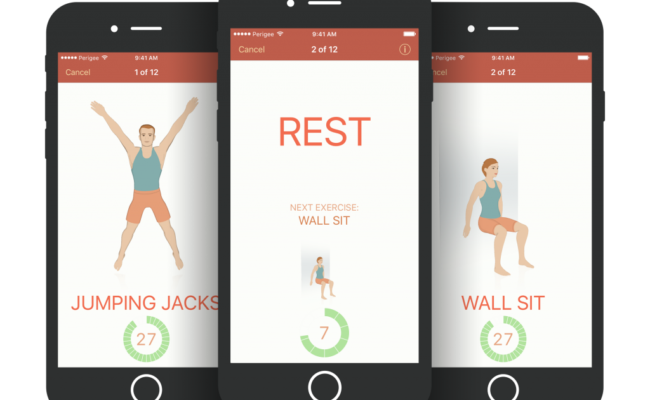 We all have hectic schedules and are often running short of time. Amid all, we do not pay much emphasis on our fitness goals though we all want that perfectly toned body. But in this tech-friendly world where everything is at our fingertips, we have some apps that can help you stick to your workout goals. Here we have the best apps which everybody can download to stick to their goals:
Runkeeper
It is one of those original fitness tracking apps which allows one to set goals for a day's workout, create a fitness plan, track your run, walk or cycling and all these with your phone's GPS system. Since you get to track your progress this tool is perfect for accountability and motivation!
Nike+ Training Club
The stylish app where Nike offers you 100 plus workouts sessions for 15-minutes only! The bonus is that the efforts you do while jogging and cycling get automatically synchronized to your Nike profile which further shows you the complete picture of your fitness per day.
Sworkit
This app is amazing and friendly. You just need to tell Sworkit the type of workout you want to do with the time you would spend and the app helps you. It tells you the exercise moves you need to do and is the best virtual trainer. When you upgrade the app it also allows you to customize your workouts by body areas you want to focus on.
Daily Yoga
This app packs high definition video for people to learn introductory ways of Yoga. It has 50 classes available and each session in the app is categorized accordingly to the body parts you want to focus on.
Seven
This app gives you the challenge of working out for seven minutes a day for seven months where you can only use a chair, wall or body weight to exercise. One needs to keep in mind that leaving the workout of this app for three days takes you back to zero level of fitness, thus it's worth being determined.
Pact
Want an app which helps you do 15-minute sweaty exercise and encourages you to get fitter? The pact is what you need to download as it pairs you up with RunKeeper, Fitbit, Jawbone Up, MapMyRun and your phone's GPS to record your sessions.